Column 2
While loan companies advertise certain rates, in reality these are rarely realised as they are based on you having a perfect credit score. Even when you can satisfy a provider's requirements, the rates can be high and generally for periods of between 1-7 years.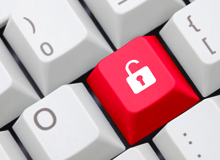 At Borro, our loans are based purely on an asset an as such our rates are set against your valuables and the length of loan period, not your credit score. In addition we offer short-term loans of as little as 6 months, meaning you aren't paying interest for longer than you have to. Here is a summary of what we can offer in comparison with an unsecured loan:
Borro
Lend up to £5 million

Rate based on the value of your loan

Credit rating checks irrelevant

Loan agreed and funds released in 24hrs

Anyone can get a loan against valuables
Unsecured Loans
Usually lend between £1,000-25,000

Advertised rates subject to status

Need excellent/good credit score

Credit checks take days/weeks

Self-employed need to prove income
If you would like to find out more about secured loans and the assets we lend against, please have a look at our How it Works page. Alternatively, you can call an experienced member of the Borro team on 0808 163 9009.
FAQs
While we are confident Borro offers the choice alternative to unsecured loans, we are often asked a number of questions by our customers to give them piece of mind, but also to ensure they are well-informed and can make a decision about a loan with confidence. Therefore we have included a list of our most frequently asked questions here for your perusal.
What Are Unsecured Loans?
Unsecured loans (also referred to as personal loans) are loans that are not secured against an asset. However, they do need to be guaranteed against something, and that takes the form of your credit score and financial history. As a result, these loans tend to have higher interest rates than secured loans and lenders cannot hand out too large a payment - bank or building societies will usually lend between £1,000 and £25,000 over a period of one to seven years.
The benefit of an unsecured loan is that it is not measured against property and as such there is no risk if you losing your home if you fall behind with payments. Conversely, failure to pay on time will be detrimental to your credit rating, meaning you will find it very difficult to buy a house, secure a mortgage, rent a property, pay for something in installments or get another loan, whatever loan type it might be. Except for secured loans. Secured loans are calculated purely against the value of an asset and therefore, not only is credit score irrelevant to obtain such a loan, it cannot be affected by failed payments.
Do you have an asset you could be without for a short time? If so, why not consider using to secure a loan? To find out if you have anything of significant value, just have a look at our Value of Assets pages. If not, you can always go for an unsecured loan, but scoot around for the best rates, and always know there are other alternative loan types available which may suit you better.
Can You Get Unsecured Loans With No Guarantor?
A guarantor is someone who makes a promise to a lender that a loan or other type of debt will be paid. Should you have a good credit score, you will probably not need a guarantor. However, if you have a poor financial history, a guarantor will be necessary to ensure that, should you be unable to pay back the loan, the guarantor will take over the payments.
Therefore in answer to the question, you certainly can get an unsecured loan without a guarantor. Indeed, the best rate loans won't need you to provide one - but they will need you to satisfy stringent financial background checks.
What are the Alternatives to Unsecured Loans?
While unsecured loans are a great option for people with an immaculate credit history, chances are this is quite unlikely. Even the tiniest blemish will impact on the amount of interest you will have to pay, as well as length of contract you will have to sign up to. However, there are plenty of alternatives that could help assist your financial needs more aptly:
Invoice factoring
Invoice factoring is a handy way of bridging the gap between completing work and actually getting paid. This can affect many people, particularly self-employed workers such as freelancers, who don't benefit from a corporate-scale budget to release regular wage-payments. Factoring companies will take control of your invoicing and manage your accounts for you, forwarding your owed amounts before they are actually paid by your clients. Naturally, the financing company will take a percentage of each invoice for this. In addition, by opting for this type of financial assistance, you cede control of the innermost workings of your business to an outside entity - this is the major issue when considering invoice factoring.
Credit cards
Building up a credit rating is sometimes more of a reason to have a credit card than actually needing it to access funds. Credit cards also allow you to spread out payments easily and consolidate debts. However, heavy reliance on credit cards can lead you to spend more money than you are able to cover, and as such can be quite dangerous. Added to that, as with unsecured loans, a poor credit rating will lead you to pay uncomfortably high interest rates. If you are not organised and tend to be extravagant, we would not advise a credit card.
Consignment loans
In a similar way to invoice factoring, consignment loans also help bridge a gap. When you want to sell something at auction, you may find yourself waiting for a considerable period of time for your item to come to sale. You then have to hope it hits its reserve price, otherwise you are back to square one - the main issue being that all of this takes time. Consignment loans offer cash against the reserve value, meaning you can have money in your account well before your item is sold. There are a number of providers out there, such as Sotheby's, who offer 40% of the reserve price. However, Borro also provide a consignment loan service, benefiting from valuers who have trained at the top auction-houses including Sotheby's, but we can offer a more attractive 70% of the reserve price. Please see our Consignment Loan page to find our more.
Logbook loans
Did you know that you can get money for your car, while still retaining its use? If you have a car of considerable value, this might be a nice way of obtaining a loan sum. All you need to do is hand your logbook documentation to a loan provider. However, when times are tight we imagine looking after and maintaining a classic, vintage or luxury car may not be top of your priorities. You can take the logbook loan one step further and actually store your car with a loan provider for a short, 6-month period. This allows you to focus on your finances, safe in the knowledge that once the repayments are made, you can have your vehicle returned to you. Borro offer this service as a secured loan, and charge far far lower rates than logbook loans - just see our Logbook Loans Q&As for more.
Secured loans
As the above example shows, secured loans allow you to extract the value of any item without the need to sell. In the past, this has generally been calculated against the value of property. However, Borro offer an alternative, and actually calculate secured loans against anything but property. Examples include jewellery, wines, cars - even yachts! Our loans are agreed within 24 hours, allowing the quickest access to cash of all loan types. For more, please see our Secured Loans page.
Ok, So What Can I Get for My Assets?
We hope this FAQ section has acted as an insightful guide on the pros and cons of unsecured loans, as well as providing sufficient advice on alternatives. If, having digested the information you would like to look further into a secured loan, we can help you. Borro offer a free valuation service and could set up an agreement, with money transferred into your account in 24 hours. To find out more, give us a call on 0808 163 3828.
We hope we've made clear the potential drawbacks of taking out an unsecured loan compared to the secured loans offered by Borro. If you would like to know how our service compares to other forms of lending, we also have comparison pages for credit cards and for pawnbrokers, as well as directory of local pawn shops for you to consider.